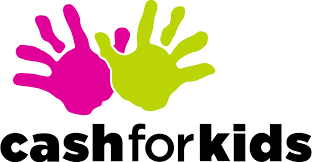 Cash for Kids you are the best!
Posted 29th September 2023
One of our community member's has struggled with a medical condition and has been on a waiting list for almost a year, with another year to wait before getting the support they need. Although they have tried to take it in their stride, the impact of their condition has had a massive impact on them.
So, we applied to Cash for Kids for a grant, unsure if this was something they would fund.
Cash for Kids committee has only gone and said yes to our young person's application. YOU BEAUTY!!!!!
What does this mean for our community member? They will be on the journey to go back to their positive outlooking self with confidence, their mental health will improve and they will be able to go about their day, without the constant reminder of their medical condition.
THANK YOU CASH FOR KIDS, YOU HAVE MADE OUR WEEKEND!!!!!!!